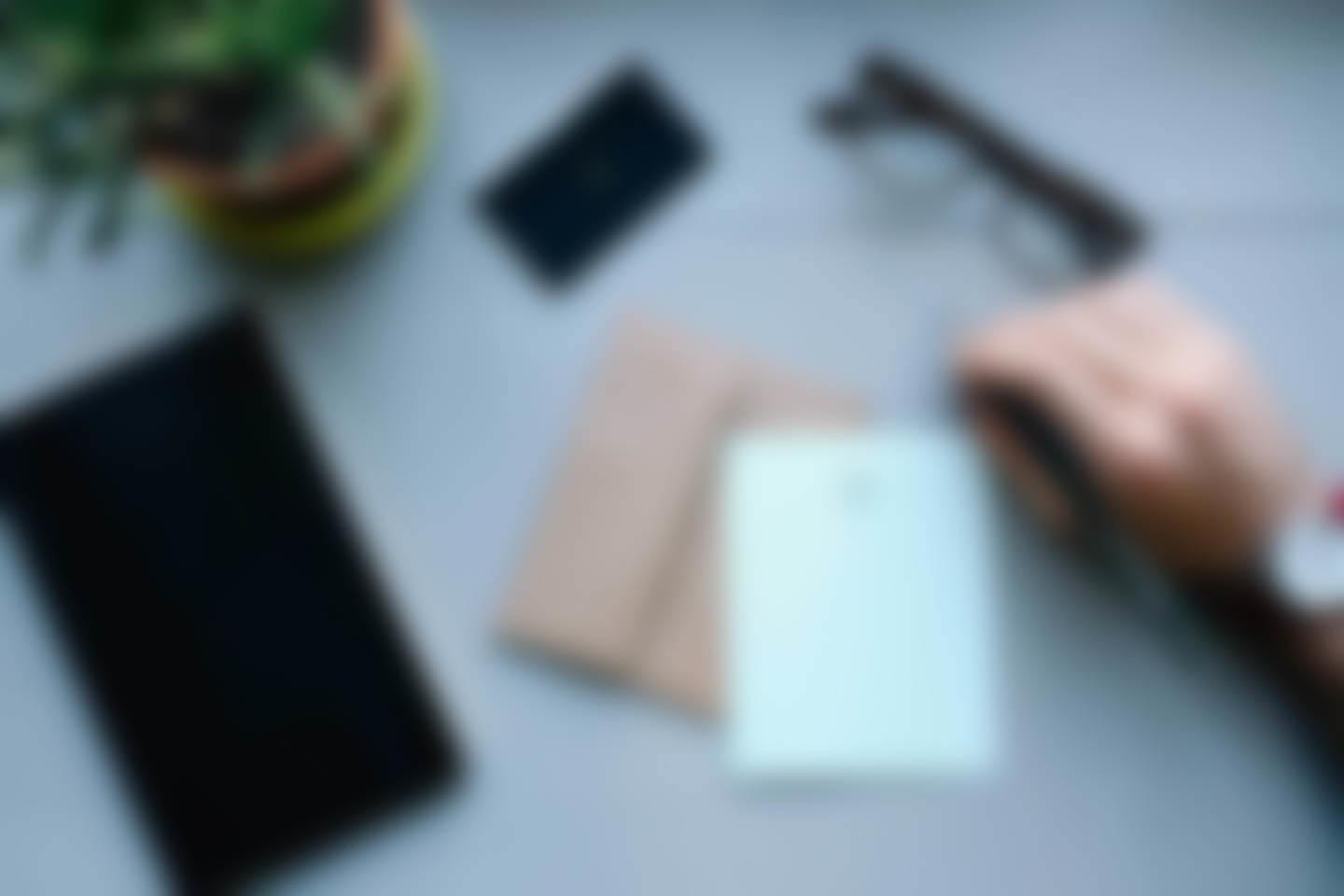 SymReport™
End User License Agreement
and Privacy Policy
Last Modified: June 8, 2020
BizStream, Inc. ("BizStream" or "We") respects your privacy and are committed to protecting it. This End User License Agreement and Privacy Policy (the "Agreement") outlines the conditions for your using SymReport™; the type of information we may collect from you or that you may provide when you use SymReport™; how we use that information: and our practices for collecting, using, maintaining, and disclosing various information.
This Agreement constitutes a license for your use of SymReport™. By accessing, viewing, or using SymReport™, you acknowledge that you have read, understand, and agree with this Agreement. If you disagree with this Agreement and/or do not wish to be bound by this Agreement, do not use SymReport™.
Intellectual Property Rights. SymReport™ and its entire contents, features, and functionality (including but not limited to all information, software, text, displays, images, video and audio, and the design, selection, and arrangement thereof), are owned by BizStream, its licensors, or other providers of such material and are protected by United States and international copyright, trademark, patent, trade secret, and other intellectual property or proprietary rights laws.
You agree that you shall not reproduce, distribute, modify, create derivative works of, publicly display, publicly perform, republish, download, store, or transmit any of the material on SymReport™, except as follows:
Your computer may temporarily store copies of such materials in RAM incidental to your accessing and viewing those materials.
You may store files that are automatically cached by your Web browser for display enhancement purposes.
You may print one copy of a reasonable number of pages of SymReport™ for your own personal, non-commercial use and not for further reproduction, publication, distribution, or dissemination.
You must not:
Modify copies of any materials from SymReport™.
Delete or alter any copyright, trademark, or other proprietary rights notices from copies of materials from SymReport™.
Reverse engineer, decompile, disassemble, reproduce, or create any derivative works from any portion or subset of SymReport™ or any content thereon.
Violation of the foregoing will result in your license to use SymReport™ being immediately terminated. BizStream reserves the right to pursue any or all additional remedies in our sole discretion.
The "SymReport" name and logo, and all related names, logos, product, and service names, designs, and slogans are the intellectual property of BizStream or its affiliates or licensors. You must not use such marks without the prior written permission of BizStream. All other names, logos, product, and service names, designs and slogans on the Website are the intellectual property of their respective owners.
Prohibited Uses. You may use SymReport™ only for lawful purposes and in accordance with this Agreement. You agree not to use SymReport™ in any way that violates any applicable federal, state, local, or international law or regulation.
Use SymReport™ at Your Own Risk. You agree that your access to and use of SymReport™ and its service is at your own risk. BizStream will have no responsibility for any harm, including data loss or data corruption, that results from your access to or use of SymReport™, any related site, its content, or its service.
Disclaimer of Warranties. You understand that BizStream cannot and does not guarantee or warrant that files available for downloading from the internet, such as SymReport™, will be free of viruses or other destructive code. You are responsible for implementing sufficient procedures and checkpoints to satisfy your particular requirements for anti-virus protection and accuracy of data input and output, and for maintaining a means external to SymReport™ for any reconstruction of any lost data. BIZSTREAM WILL NOT BE LIABLE FOR ANY LOSS OR DAMAGE CAUSED BY A DISTRIBUTED DENIAL-OF-SERVICE ATTACK, VIRUSES, OR OTHER TECHNOLOGICALLY HARMFUL MATERIAL THAT MAY INFECT YOUR COMPUTER EQUIPMENT, COMPUTER PROGRAMS, DATA, OR OTHER PROPRIETARY MATERIAL DUE TO YOUR USE OF THE WEBSITE OR ANY SERVICES OR ITEMS OBTAINED THROUGH SymReport™ OR TO YOUR DOWNLOADING OF ANY MATERIAL POSTED ON IT, OR ON ANY WEBSITE LINKED TO IT.
YOUR USE OF SymReport™, ITS CONTENT, AND ANY SERVICES VIA SymReport™ IS AT YOUR OWN RISK. SymReport™ AND ITS SERVICES ARE PROVIDED ON AN "AS IS" AND "AS AVAILABLE" BASIS, WITHOUT ANY WARRANTIES OF ANY KIND, EITHER EXPRESS OR IMPLIED. NEITHER BIZSTREAM NOR ANY PERSON ASSOCIATED WITH BIZSTREAM MAKES ANY WARRANTY OR REPRESENTATION WITH RESPECT TO THE COMPLETENESS, SECURITY, RELIABILITY, QUALITY, ACCURACY, OR AVAILABILITY OF SymReport™. WITHOUT LIMITING THE FOREGOING, NEITHER BIZSTREAM NOR ANYONE ASSOCIATED WITH BIZSTREAM REPRESENTS OR WARRANTS THAT SymReport™ WILL BE ACCURATE, RELIABLE, ERROR-FREE, OR UNINTERRUPTED, THAT DEFECTS WILL BE CORRECTED, THAT THE WEBSITE OR THE SERVER(S) THAT MAKES IT AVAILABLE ARE FREE OF VIRUSES OR OTHER HARMFUL COMPONENTS, OR THAT SymReport™ WILL OTHERWISE MEET YOUR NEEDS OR EXPECTATIONS.
BIZSTREAM HEREBY DISCLAIMS ALL WARRANTIES OF ANY KIND, WHETHER EXPRESS OR IMPLIED, STATUTORY OR OTHERWISE, INCLUDING BUT NOT LIMITED TO ANY WARRANTIES OF MERCHANTABILITY, NON-INFRINGEMENT, AND FITNESS FOR PARTICULAR PURPOSE.
THE FOREGOING DOES NOT AFFECT ANY WARRANTIES WHICH CANNOT BE EXCLUDED OR LIMITED UNDER APPLICABLE LAW.
Limitation on Liability.
IN NO EVENT WILL BIZSTREAM, ITS AFFILIATES, OR THEIR LICENSORS, SERVICE PROVIDERS, EMPLOYEES, AGENTS, MEMBERS, MANAGERS, OFFICERS, OR DIRECTORS BE LIABLE FOR DAMAGES OF ANY KIND, UNDER ANY LEGAL THEORY, ARISING OUT OF OR IN CONNECTION WITH YOUR USE, OR INABILITY TO USE, SymReport™, INCLUDING ANY DIRECT, INDIRECT, SPECIAL, INCIDENTAL, CONSEQUENTIAL, OR PUNITIVE DAMAGES, INCLUDING BUT NOT LIMITED TO, PERSONAL INJURY, PAIN AND SUFFERING, EMOTIONAL DISTRESS, LOSS OF REVENUE, LOSS OF PROFITS, LOSS OF BUSINESS OR ANTICIPATED SAVINGS, LOSS OF USE, LOSS OF GOODWILL, LOSS OF DATA, AND WHETHER CAUSED BY TORT (INCLUDING NEGLIGENCE), BREACH OF CONTRACT, OR OTHERWISE, EVEN IF FORESEEABLE. THE FOREGOING DOES NOT AFFECT ANY LIABILITY WHICH CANNOT BE EXCLUDED OR LIMITED UNDER APPLICABLE LAW, IN WHICH CASE THE MAXIMUM AMOUNT OF DAMAGES YOU MAY RECOVER SHALL NOT EXCEED $1 FOR EVERY MONTH THAT YOU HAVE HAD ACCESS SymReport™ OVER THE TWELVE MONTHS PRECEDING THE DATE OF YOUR ALLEGED LOSS.
Indemnification. You agree to defend, indemnify, and hold harmless BizStream, its affiliates, licensors, and service providers, and its and their respective officers, directors, members, managers, employees, contractors, agents, licensors, suppliers, successors, and assigns from and against any claims, liabilities, damages, judgments, awards, losses, costs, expenses or fees (including reasonable attorneys' fees) arising out of or relating to your violation of this Agreement or your use of SymReport™, including, but not limited to, any use of the SymReport™'s content, services, and products other than as expressly authorized in this Agreement, or your use of any information obtained from SymReport™, or the violation of this Agreement of Service by a third party to whom you granted your access to SymReport™.
Third Party Access. If you grant an a Third Party access to your data, such Third Party shall be deemed to have read, understand, and agree with this Agreement. Under no circumstances shall BizStream be liable for any action taken by such a Third Party, including, but not limited to, data loss, data corruption, and any action on another site or via a different entity which the Third Party uses your data accessed on SymReport™
Privacy. Our Privacy Agreement applies to information we collect:
On SymReport™
In electronic communications, such as e-mail and text messages, between you and SymReport™
Through any third party application by which you access data on SymReport™
It does not apply to information collected by any third party, including through any application or content (including advertising) that may link to or be accessible from the Website.
Please read this Agreement carefully to understand our policies and practices regarding your information and how we will treat it. If you do not agree with our policies and practices, your choice is not to use SymReport™. By accessing or using SymReport™, you agree to this Agreement. This Agreement may change from time to time. Your continued use of SymReport™ after we make changes is deemed to be acceptance of those changes, so please check the Agreement from time to time for updates.
Information We Collect. We collect several types of information from and about you for your employer's use in determining your ability to enter its premises, including information:
By which you may be personally identified, such as name, e-mail address, or telephone number ("Personally Identifiable Information")
That is about you but individually does not identify you
About your medical condition, travel history, and history of people with whom you have come into contact, specifically to determine whether or not it is safe for you to be on your employer's premises.
About your internet connection, the equipment you use to access SymReport™, and your usage details
About your computer and internet connection, including your IP address, operating system, and browser type.
We collect this information:
Directly from you when you provide it to us.
Automatically as you navigate through SymReport™. Information collected automatically may include usage details, IP addresses, and information collected through cookies and other tracking technologies.
From third parties, including our business partners and affiliates
Information You Provide To Us. The information we collect on or through SymReport™ may include:
Information that you provide by filling in forms on SymReport™.
Records and copies of your correspondence to us and ours to you.
Details of transactions facilitated by SymReport™.
Use of Your Information.
The information we collect helps your employer maintain a safe workplace and helps us to improve SymReport™. We and your employer may share anonymized data with third parties, such as governmental agencies and health care systems, but we will not share Personally Identifiable Information with any third party. We may also use your information to:
Analyze usage patterns
Improve the performance of SymReport™
Recognize you when you return to SymReport™
Carry out any obligations and enforce any rights arising from any agreements entered into between you and us.
Notify you about any changes to SymReport™ or any products or services we offer through it
Take other actions which we may describe when you provide the pertinent information
For any other purpose with your consent
Disclosure of Your Information. We may disclose aggregated information about our users in general, and information which does not identify any individual, without restriction. We will only disclose Personally Identifiable Information:
To our subsidiaries and affiliates
To contractors, service providers, and other third parties we use to support our business
To a buyer or other successor in the event of a merger, divestiture, restructuring, reorganization, dissolution, or other sale or transfer of some or all of BizStream's assets
To fulfill the purpose for which you provide it
For any other purpose disclosed by us when you provide the information
With your consent
To comply with any court order, law, or legal process, including to respond to any government or regulatory request
If we believe disclosure is necessary or appropriate to protect the rights, property, or safety of BizStream our customers, or any other individual or entity
Your State Privacy Rights. Certain states permit users of SymReport™ that are residents of those states to request certain information regarding our disclosure of Personally Identifiable Information to third parties for their direct marketing purposes. To make such a request, please send an e-mail to support@bizstream.com or write to us at:
11480 53rd Ave, Suite A, Allendale, MI 49401.
Miscellaneous
No waiver of any breach of any provision of this Agreement will be deemed a waiver of any preceding or succeeding breach or of any other provision of this Agreement. No extension of time for performance of any obligations or acts will be deemed a extension of the time for performance of any other obligations or acts.
In the event that any one or more of the provisions contained herein shall, for any reason, be held to be invalid, illegal, or unenforceable in any respect, such invalidity, illegality, or unenforceability shall not affect any other provisions of this Agreement, but this Agreement shall be construed as if such invalid, illegal, or unenforceable provisions had never been contained herein, unless the deletion of such provision or provisions would result in such a material change so as to cause completion of the transactions contemplated herein to be unreasonable.
This Agreement is governed by the laws of the State of Michigan and any disputes arising out of this Agreement shall be litigated in a court of competent jurisdiction sitting in Kent County, Michigan, which shall apply the laws of the State of Michigan without giving effect to any choice or conflict of law provision or rules.
SymReport™ is controlled by facilities in the United States of America. BizStream makes no representations that SymReport™ is appropriate or available for use in other locations. If you access SymReport™ from any location outside the United States of America, you do so at your own risk and you are solely responsible for your compliance with all local laws and regulations.
This Agreement is the entire and exclusive agreement between BizStream and you regarding SymReport™, and this Agreement supersedes and replace any prior agreements between BizStream and you regarding SymReport™ and its Service.